Take Your First Step to a Career in
Medical Assisting
You've been wanting a career in healthcare. Alaska Career College can help you
Make a Difference in the Lives of Others
Medical assistants are vital in the day-to-day work of most healthcare facilities. As a graduate of Alaska Career College's medical assisting program, you'll prepare to join the in-demand healthcare field and help patients have a positive experience.
As an Alaska Career College student, you'll be training on the clinical operation of healthcare facilities.
You'll learn to:
Assist the physician
Draw blood, give injections and assist with minor surgeries
Perform routine laboratory procedures
Handle financial records, correspondence, insurance claims, and other administrative functions
Our goal is for you to be in a successful entry-level position as a medical assistant.
What will I learn in the Alaska Career College Medical Assistant program?
Medical Terminology
Hands-On Skill Training
Anatomy and Physiology
Pharmacology dosages and calculations
Insurance Claims — Processing and Management
Administrative Skills for Medical Offices
Ethics and Professionalism
Employer-Sponsored Externship Experience
Networking with Industry Professionals
Take the next step to become a Nationally Certified Medical Assistant!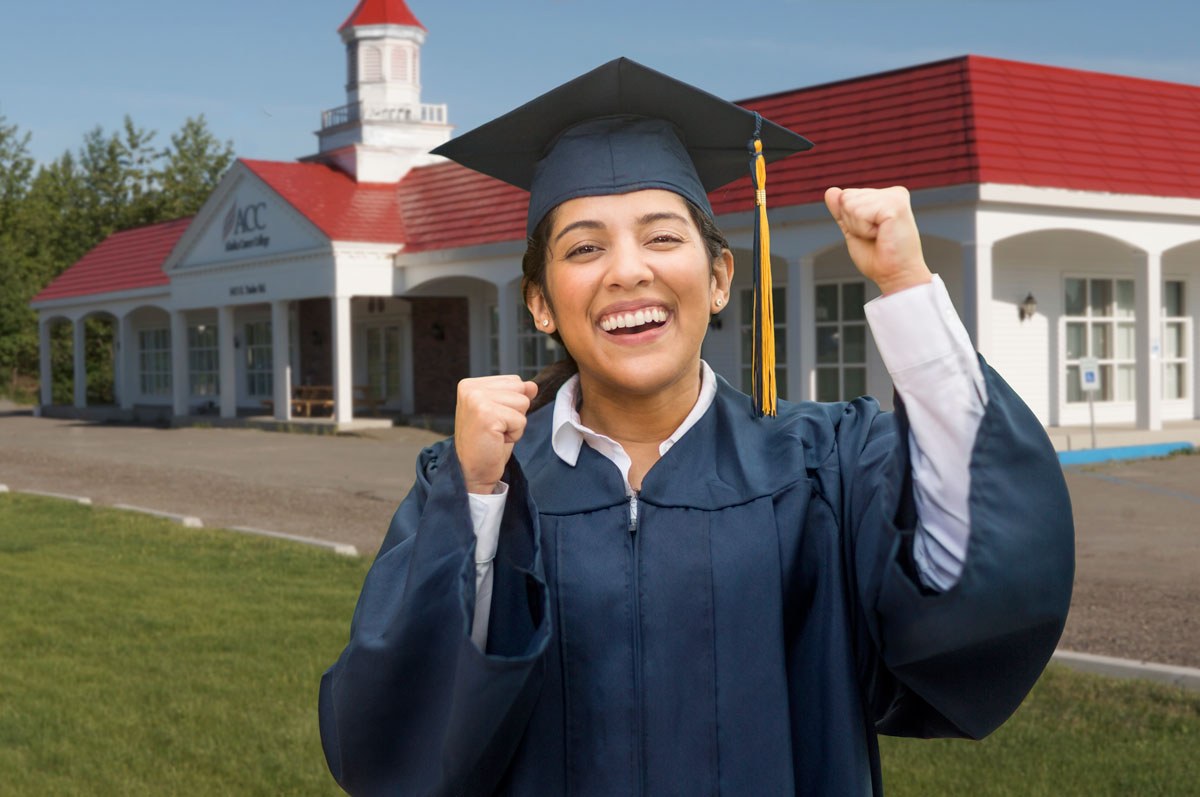 Life Changing Career Training
Discover why Alaska Career College's student-first approach, individual attention, and caring community set us apart from other career colleges and universities.