Take Your First Step to a Career in
Medical Assisting
You've been wanting a career in healthcare. Alaska Career College can help you get there.
Earn your certification in as few as 9-months!

Gain competency and proficiency in medical practices, procedures, and ethics.

Gain real-world experience through training and externships.

Scholarship Opportunity!
Make a Difference in the Lives of Others
Medical assistants are vital in the day-to-day work of most healthcare facilities. As a graduate of Alaska Career College's medical assisting program, you'll prepare to join the in-demand healthcare field and help patients have a positive experience.
As an Alaska Career College student, you'll be introduced to the overall operation of the physician's office.
You'll be trained to:
Assist the physician in the examination room
Perform routine laboratory procedures
Handle financial records, correspondence, insurance forms, and other administrative functions
Our ultimate goal is to prepare you to successfully gain an entry-level position as a medical assistant.
What will I learn in Alaska Career College medical assistant program?
Required courses include:
Medical Terminology
Pathophysiology and Pharmacology
Administrative Skills for Medical Offices
Ethics and Professionalism
Insurance Claims, Processing and Adjudication
Introduction to Anatomy & Physiology
Medical Clinical Assisting I and II with Lab
Take the next step to learn more about Alaska Career College's medical assistant program.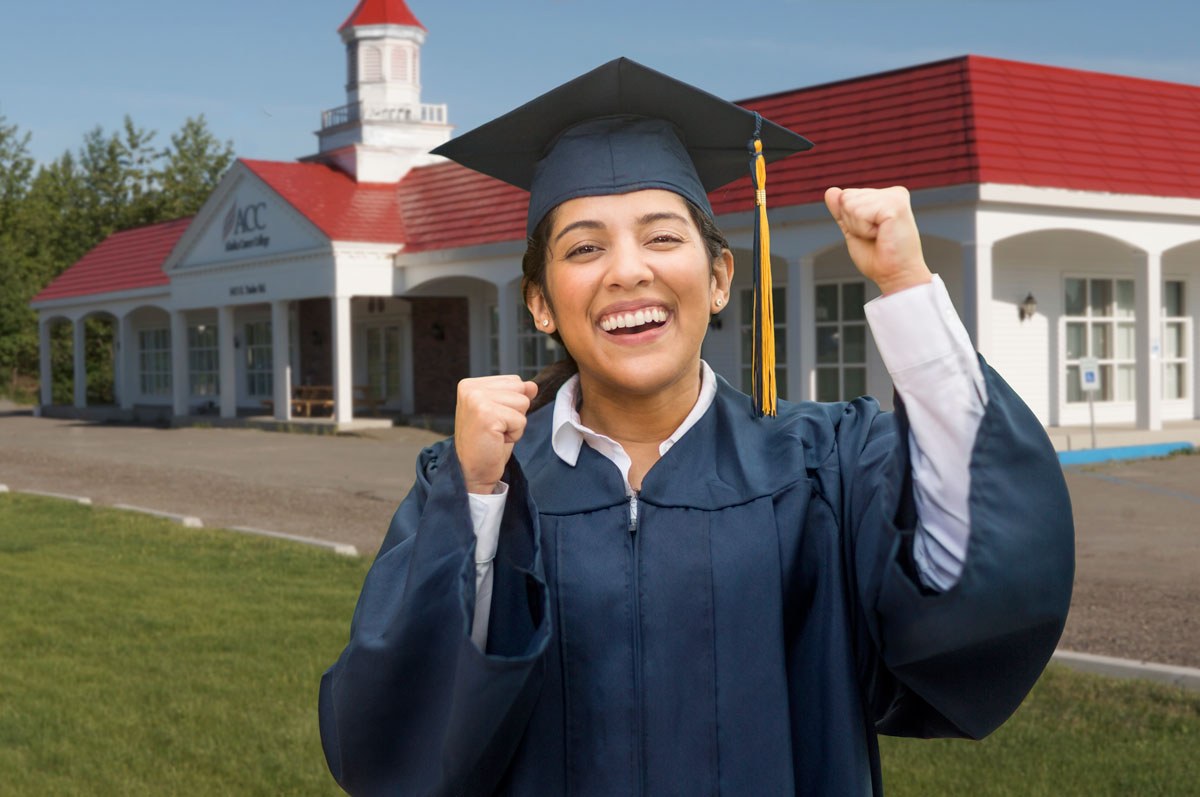 Life Changing Career Training
At Alaska Career College, we believe that providing you with a caring, supportive community will have a positive impact on your learning experience. We know our students by name and are committed to your academic, personal, and professional success. Discover why Alaska Career College's student-first approach, individual attention, and caring community set us apart from other career colleges and universities.